⬆
Type some text to begin
Instagram Fonts
Welcome to
www.tesms.net
! We have over 90 bio fonts for you to make your bio all fancy like. You can copy and paste these text fonts and use them not just in your Instagram bio, but all over the internet! They're particularly useful on social media sites that don't allow you to format your text (e.g. bold, italics, underline, etc.). Using some bold text to, for example, punctuate important points in your post could help you draw readers attention to the important parts (
skimming
is the new "reading" in the internet age). Stylish text fonts like those of this website are also handy to just draw peoples' attention to your post/tweet/etc. in the first place. Insta Fonts was primarily designed to bring you fonts for your Instagram bio, but we hope you'll find it useful for other purposes too!
More Popular Social Font Generator
People also use TeSMS to create ciphers and interesting
Tiktok name to symbols
generators for TikTok trends. You can use TeSMS to swap characters for fancy/aesthetic symbols.
Can I use these fonts on other social networks?
Yes! You can use them on Twitter, Facebook, Tumblr, Reddit, Amino, Discord, Spectrum, WhatsApp, WeChat, YouTube, QQ, SnapChat, Skype, VKontakte (VK), Pinterest, Taringa, and more! Basically, anywhere that you can publish text, there's a decent change that you can use these stylish text fonts to spruce up your posts. This site is called Insta Fonts simply because Instagram is one of the most widely used social media platforms. As I've noted above, some sites disallow certain Unicode characters, and so not all of these Unicode fonts will work on all sites.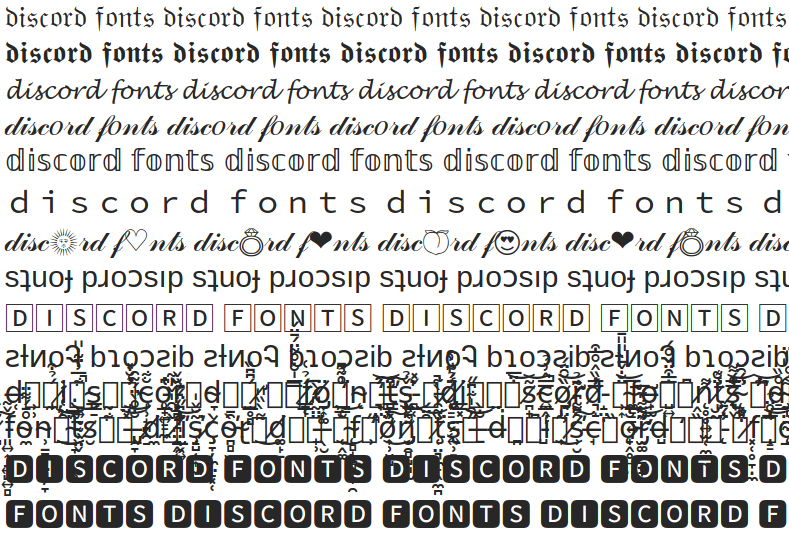 Note: This homepage is actually just a place-holder. You'll soon be able to see
many
more fonts - all designed by people like you using our
fancy font maker
! :)